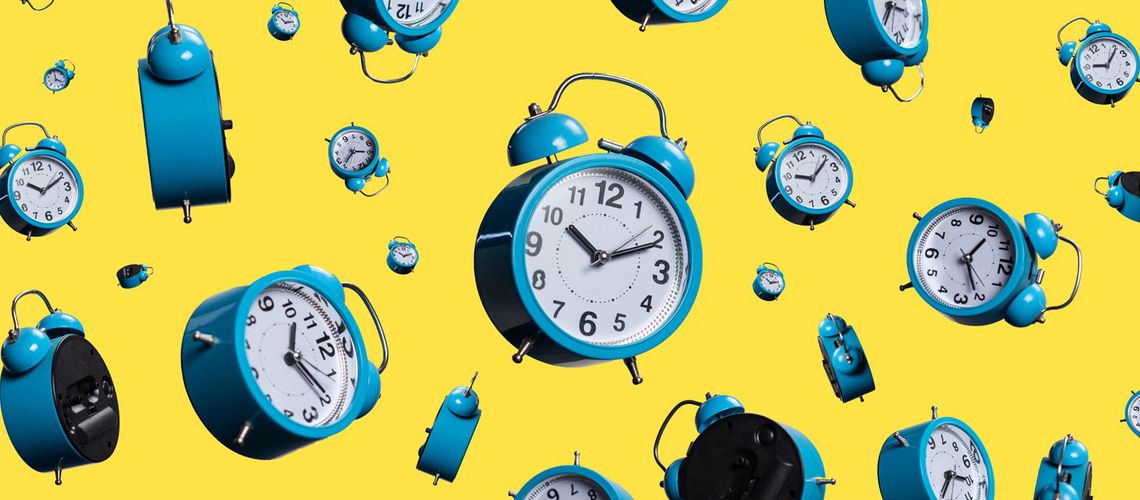 Goal Setting: Time Management Tips for Veterinarians in 2022
As a veterinarian, your time is stretched paper-thin, and it's challenging to get everything you need done in the day. But, with good time management techniques in your veterinary practice, you can accomplish a lot more with less effort, waste, and stress.
What are the best time management tips for veterinarians?
With the new year upon us, it's the perfect opportunity to focus on making time management a priority. Read on to find tips that may work for you.
1. Delegate Tasks
It can be tough to ask for help—especially when you feel responsible for juggling multiple priorities. And sometimes, it can feel like you're offloading your work onto someone else. However, veterinary medicine is a team sport, and you can efficiently care for the maximum number of patients by delegating tasks to the appropriate team members. Trust your trained and skilled technicians to draw blood, place IV catheters, take radiographs, and handle that cystocentesis.
Technician underutilization is one of the greatest challenges for veterinary practices, and it's an issue that can be easily remedied as part of your time management strategy. Skilled veterinary technicians are worth their weight in gold and can shoulder a huge amount of a veterinarian's workload, as long as you let them use their skills and knowledge. By giving your veterinary technicians the opportunity to perform the many tasks they're capable of and legally permitted to do, you'll free up your time to complete "doctor-only" duties.

2. Prioritize Your Workload
When entering your practice for the day, do you feel overwhelmed with the list of tasks awaiting you? Instead of working on them ad hoc, prioritize your to-do list in order of importance and urgency.
Prioritizing your workload to determine which items need your immediate attention will help give you a structured plan to follow for your workday, rather than tackling tasks as you have free time. Focusing on important items ensures you put the most effort and attention on tasks that will provide necessary results, instead of spending time on less-important duties that can be managed during slower times.
3. Take Advantage of Tools and Technology
Your veterinary clients live on their phones and tablets, so meet them in that space to provide efficient patient care. Innovations in veterinary technology, such as digital client communication tools and a telemedicine platform, can greatly increase your productivity by allowing you to "see" more veterinary patients in less time.
Additionally, using your chosen platform's chat feature allows you to communicate with clients during appointment gaps or scheduled virtual appointments, ensuring you don't waste time leaving voicemails that are left unheard. Improving your task completion through technology tools is an excellent and often underutilized time management strategy that can make a substantial difference in your workday.
Top time saving tips from three veterinarians. Get the guide.
4. Work in Batches
Although grouping common tasks together may not always be feasible in your practice, it can allow for better overall productivity. For example, scheduling all surgeries in the morning lets you work through procedures as your technicians prepare, monitor, and recover each patient. Numerous variables, such as anesthesia response, surgical complications, and additional presenting complaints, can make scheduling patient appointments between surgeries less productive.
Another example is scheduling time to write up your veterinary patient records at the end of the day instead of during each appointment. Consider how often you're pulled away from your SOAP notes to look at veterinary lab work, read radiographs, or discuss treatment plans with clients. Instead of being continuously interrupted, reserve your medical records for the end of the day when you can complete them uninterrupted in a fraction of the time.
With the current veterinary staffing shortage, veterinary teams are feeling the pressure to squeeze as much patient care as possible into the workday, all while operating with a stretched-thin crew. Yet, by adhering to your time management goal, you can successfully tackle your caseload with less stress and increased productivity. When applied properly, these strategies can also help you find the boundaries in veterinary medicine that are essential to self-care and a healthy work-life balance.