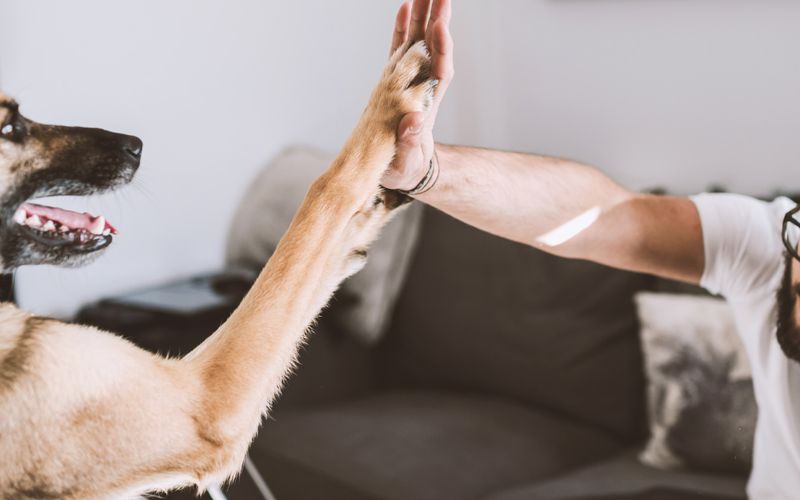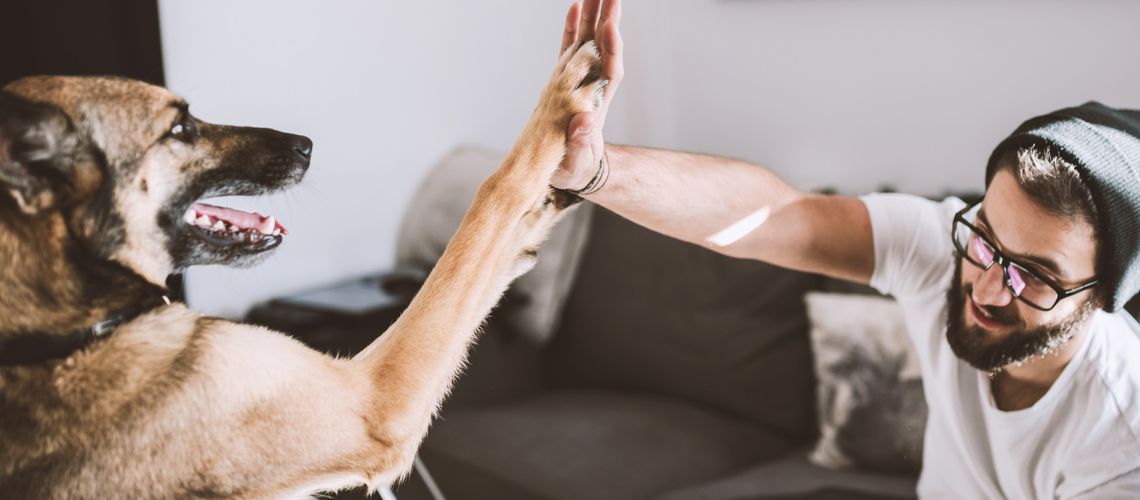 How Technology Can Help Build Client Trust in Veterinary Medicine
The latest technology in veterinary medicine often makes your days easier and more efficient. For instance, your analyzers can perform mundane tasks so your team can focus on patient care. Consider how this technology can be used to help you establish trust with your clients and attract new ones? Believe it or not, the right diagnostic equipment holds the power to help you build long-term, loyal client relationships.
Knowing that you have the latest diagnostic technology will help to assure clients that you're able to gain actionable insights and make confident decisions about their pet's health, which will help them trust you and your recommendations. By helping clients understand the role technology plays in their pet's health, you can secure a trusting client base that will translate to continued success.
FREE EBOOK: Learn how to put innovative technology to work
Technology Benefits That Matter Most to Clients
Your clients may not necessarily care that your diagnostic equipment alerts you to slide loading errors or that it uses artificial intelligence (AI) to learn how to recognize sample abnormalities. But, they will care about how technology can help you safeguard their pet's health. Benefits that will speak to your clients include the following:
Increased accuracy: When clients pay for diagnostic testing, they expect accurate results. AI-powered advancements allow current veterinary diagnostic equipment to provide highly accurate results. Algorithms are used to "teach" diagnostic analyzers how to identify abnormal red blood cells or detect bacteria in a urine sample, with much higher accuracy than the human eye.

Quicker test results: The most advanced diagnostic equipment is able to deliver results in minutes, instead of hours or days.

Faster treatment: Fast results mean you can make decisions more quickly, such as starting treatment, and pets have a better chance of recovery. When digital X-rays reveal a foreign body or bloodwork helps you diagnose acute kidney failure, immediate treatment can mean the difference between a pet returning home to their owner or not.
5 Tips for Communicating Tech Benefits to Clients
So, how can you help your clients — new and old — understand that your practice's technology plays a key role in helping their pets live longer, healthier lives?

1. Explain How Technology Can Help Pets
You don't have to provide pet owners with a 15-minute explanation about how AI allows your analyzers to identify abnormal cells. But, you can work in comments about how the latest technology helps you quickly diagnose and treat diseases. Consider saying things like: "Using our new analyzer, we can have urinalysis results in minutes, instead of hours or days so we can know what's wrong with Fluffy right away," or "The imaging on our X-ray unit is so defined that we can see if there is a hairline fracture with just a few images, and not have to stress Boomer by taking a lot of images." This helps clients understand the connection between technology and the excellent care you provide.
2. Draw Parallels With Human Healthcare
Your clients know how advanced human diagnostics are, and they may mistakenly think similar veterinary diagnostics translate to a large bill. But, if you effectively balance the comparison to help clients understand the technology, while also helping them see the value veterinary diagnostics offers, they will be more likely to trust your recommendations. They will better understand how important technology is to their pet's care if you let them know you use the same hematology, urinalysis, and digital X-ray technology as their primary care physician's office — but at a fraction of the cost. New clients will be impressed to learn how advanced your practice is, and existing clients will better understand how their money is spent.
3. Emphasize the Importance of Preventive Care Diagnostics
Innovative testing, such as SDMA measurement, allows you to detect diseases earlier than ever before — meaning that pets live a longer and healthier life. Build preventive care diagnostics into each patient's wellness plan to emphasize their importance. You will be your client's hero when you detect a health issue early and their pet lives a long, healthy life.
4. Show Clients Their Pet's Results
Clients may not understand how technology helps their pets unless you show them. Share the pet's bloodwork or urinalysis results, or email radiographs, so your clients have something to show for their investment. Seeing photos of the bacteria or crystals in their pet's urine leaves no room for clients to question whether their pet really needs treatment.
5. Share Success Stories
The next time advanced technology helps you make an early diagnosis, and grants a pet more time, ask if you can share their story with other pet owners. Post the pet's story and photo on social media, publish a blog post about them, and hang a poster in your lobby to spread the word about how technology saves pets' lives.
Having the right technology in veterinary medicine, and helping your clients see the connection between technology and their pets' health, will help you gain both trust and loyalty.