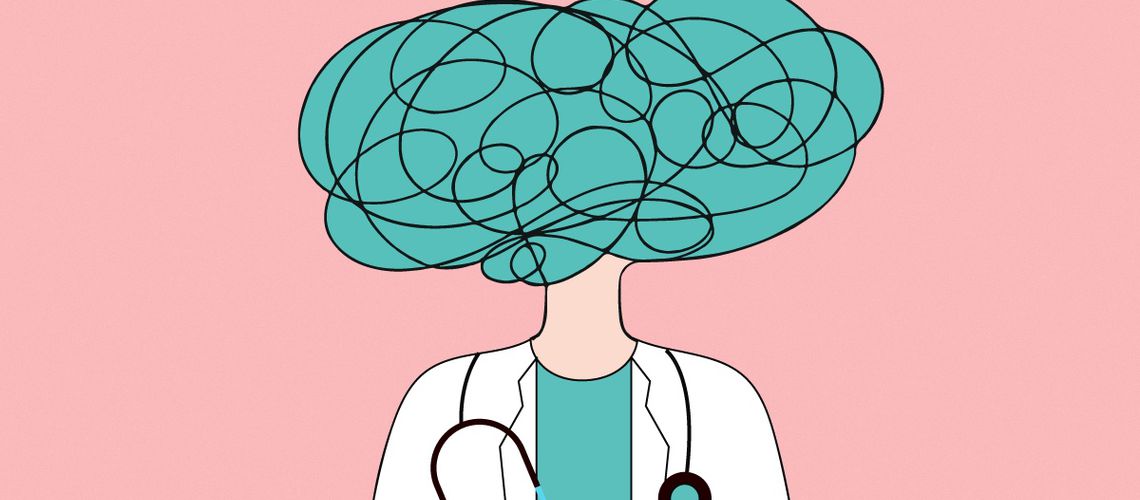 Why I Took a Leave of Absence from Veterinary Medicine for Mental Health
Sometimes, the best way to gain perspective on a difficult situation is to take a step back and look through a different lens. Last year, during an incredibly stressful period in my life, that is just what I did. I took a leave of absence for mental health reasons, and it turned out to be one of the best decisions I've ever made. Here's why.
Challenging Times in Veterinary Medicine
According to data from the American Veterinary Medical Association, 2020 brought unprecedented new challenges to the veterinary profession. COVID-19 protocols led to decreased efficiency and productivity, and viral exposure and infection caused staffing shortages. Elective procedures and wellness exams were put on hold, leading to a backlog of patients waiting to be seen. Clients with more time and resources opted for higher quality care, causing longer appointment times and more detailed diagnostic workups. The cumulative effect was a high degree of burnout among veterinary professionals.
As an emergency veterinarian at a busy specialty practice, I certainly felt the impact. In addition, I lost my father to cancer at the beginning of 2020 and was still consumed with grief when the pandemic struck. To outsiders, it may have appeared that I was handling my stress well. I showed up to my job with a strong work ethic and positive energy; stayed occupied during quarantine with plenty of projects, good books, and nature walks; and even began a daunting DIY camper conversion so that I could travel safely during the pandemic.
On the inside, however, I was crumbling. I was pretending to be fine when I was not, distracting myself in order to suppress a depression that threatened to consume me. My bottled-up emotions manifested as intense muscle soreness and debilitating migraine headaches. Seeking a physical explanation, I met with doctors and underwent multiple diagnostics. I was given countless pain medications, consulted acupuncturists and massage therapists, and even visited a self-proclaimed "expert" in biofeedback therapy, who insisted I had a thyroid imbalance and handed me a dubious-looking tincture that she insisted would cure my ailments. It didn't.

Stepping Back to Lean In
By the spring of 2021, teetering on the edge of desperation, I knew that I had to make a decision. So, I informed my employer I would be taking a leave of absence from work to focus on my mental health, packed up my partially converted camper van, and drove off into the great unknown.
I was on the road for four months. During that time, I explored national parks, drove down dusty dirt roads, got lost in the wild, camped in secluded spots, and cherished the solitude. I hiked, napped, read, journaled, and took photographs. Most importantly, I gave myself time—time to grieve my father's loss, focus on my mental well-being, and think deeply about what I wanted out of my career and life.
A few weeks into my trip, I realized that my pain was gone. It was as if a fog had lifted from my brain along with the weight from my shoulders. I could see and think clearly for the first time in months. I turned up the music in my van that day and danced, crying tears of relief. I had forgotten what it was like to feel so alive.
Go from "AHHH!" to "Ahhh." Read how fellow veterinarians are finding focus in our latest guide.
Are You Considering a Leave of Absence?
Hopefully, my experience will inspire others in a similar situation to also step back and find themselves again. If so, I encourage you to consider the following:
Talk to your doctor and your human resources department. You may qualify for the Family and Medical Leave Act or paid time off, depending on your specific circumstances and your doctor's recommendations.
Put a financial safety net in place during your leave to cover monthly bills and unexpected expenses.
Consider alternative, low-stress streams of income during your time away, such as telehealth medicine consults or freelance writing opportunities.
Keep a journal and document your feelings and experiences while away. This can be a helpful resource for maintaining perspective once you return to work.
Know that a decision like this may place you outside your comfort zone, and that's OK. Trust the messages your mind and body are telling you, and remember that your health and well-being take priority.
I returned from my own leave of absence feeling renewed and ready to get back to work, and in a new, healthier way. If my time on the road taught me anything, it was the importance of prioritizing my mental well-being, setting healthy boundaries, and asking for what I want and need in life, especially during challenging times. If you're unable to take a leave of absence for mental health at the moment, you may ease your way to it with these self-care strategies for veterinarians.