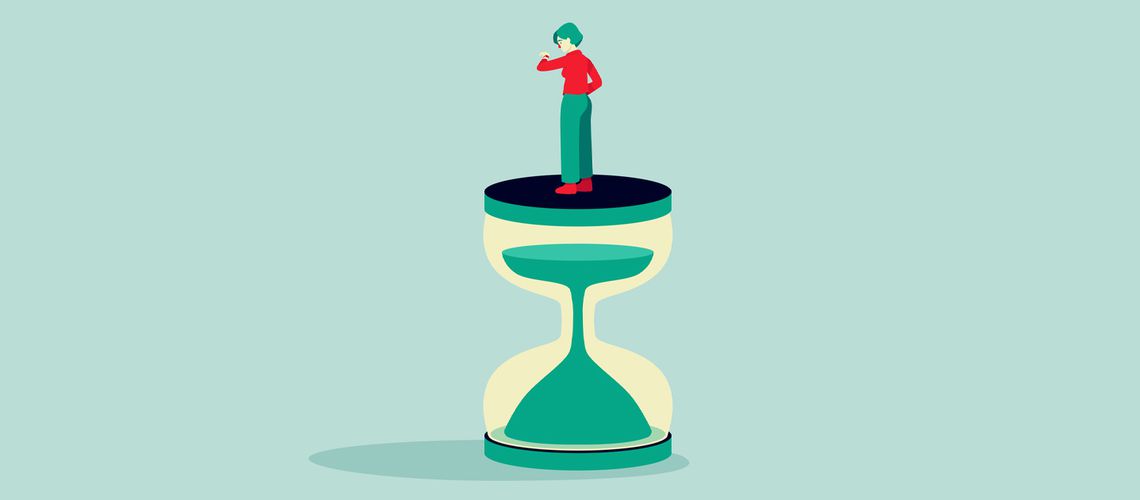 9 Time Saving Tricks for Veterinarians
Although a steady stream of pet owners is great for business, it may not be so positive for your work-life balance. That's why it's so important to recognize that setting boundaries and making time for yourself is just as necessary as caring for your patients. A key way to achieve this is better time management on the job, especially when combined with planning tips to make your veterinary practice stronger. These time saving tips will help you make more of your day so you can get home on time and leave work at the office.
1. Block Off Time for Non-Appointment Tasks
Seeing patients may be your focus, but calling pet owners with diagnostics results and completing medical records are equally important tasks. If you plan to fit these in between appointments, you'll be left with a long to-do list at the end of the day. Instead, block off time on your schedule to accommodate random tasks that pile up. If your open blocks are regularly taken over by last-minute appointments, reserve more time until you find the perfect balance.

2. Delegate Tasks to Veterinary Technicians 
Does your need to ensure everything is done perfectly mean that you do it all yourself? If so, it's time to entrust your team to do their jobs, so you can focus on yours. The time you spend placing IV catheters and taking X-rays can be better spent creating treatment plans or preparing for your next appointment.
3. Stay on Top of Your Medical Records
No one wants to finish the daily appointments only to sit down to a stack of waiting medical records. The key is to complete each patient's medical record during or immediately after their appointment. This method prevents you from falling behind and improves accuracy, as you're more likely to leave out important details at the end of the day when you're tired and hours have passed since the appointment.
4. Establish Workflow Protocols
Does your veterinary team know exactly what to do during appointments and procedures? Establishing workflow protocols will let your team know how to support you and become more efficient. For example, a protocol for drop-off appointments will ensure your team collects all necessary information from the owner before they leave, instead of having to play phone tag to find out if Fluffy has eaten. Your team can maximize their efficiency; they just need to know how.
5. Take Advantage of Your Reference Lab's Support
Advanced veterinary reference labs offer a variety of support options that can increase efficiency. Instead of researching diseases after receiving confusing diagnostics results, why not lean on the specialists provided by your reference lab? Instead of adding more tests after inconclusive results, choose options that include reflex testing so you receive an answer sooner. Some labs also provide service consultations to help optimize your workflows and reduce inefficiencies.
Top time saving tips from three veterinarians. Get the guide.
6. Automate Common Tasks
Could you teach a pet owner how to administer insulin in your sleep? How about writing up a surgery report for a neuter? For repetitive tasks and conversations like these, automating can save you a ton of time. Rather than showing an owner how to mix insulin, record yourself drawing up the correct amount, restraining the cat, and giving the injection. Have the owner watch the demonstration video in your exam room, and send them the link so they can do it again at home—and show other family members. Instead of writing surgery and appointment reports from scratch, create templates that allow you to fill in the pertinent details.
7. Silence Distractions
Consider this scenario. As you sit down to go through your daily email, your phone dings with a text message. After several messages back and forth with a friend about their sick cat, you hop online to research a few diseases on your differential list. Twenty minutes later, your next appointment is waiting, and your inbox is still full. Does this sound familiar? Silencing your phone and computer alerts can allow you to focus on answering email—or whatever task you need to complete—for a solid block of time without interruptions.
8. Prepare for Pet Exams
Block off 15 to 20 minutes toward the end of your day to prepare for the next day's appointments. Look through each patient's medical record to see what you recommended at their last appointment, and jot down a few notes you can reference before heading into the room. Being organized will help prevent you from frantically searching through the medical record as you walk in the door and keep you on track during the day.
9. Use Time Management Tools
With the array of tools designed to help you make more of your time, there are surely options that fit your personality and preferences. Try using a time management app, such as Trello or MyLifeOrganized, to stay organized and on track. Further, explore the efficiencies offered by your practice management software, as practices rarely take advantage of the full spectrum of tools available. Still hesitant to dive into telehealth? Try conducting a few Zoom consults or follow-up appointments, and see how much time it saves. You may be an instant convert.
Getting everything done by closing time may seem impossible, but these tricks can help you work more efficiently, decrease distractions, and find more time in the day. Make yourself a promise to get home on time—and stick to it. Try to incorporate self-care ideas for when you're short on time, too. Your well-being and mental health are worth it.