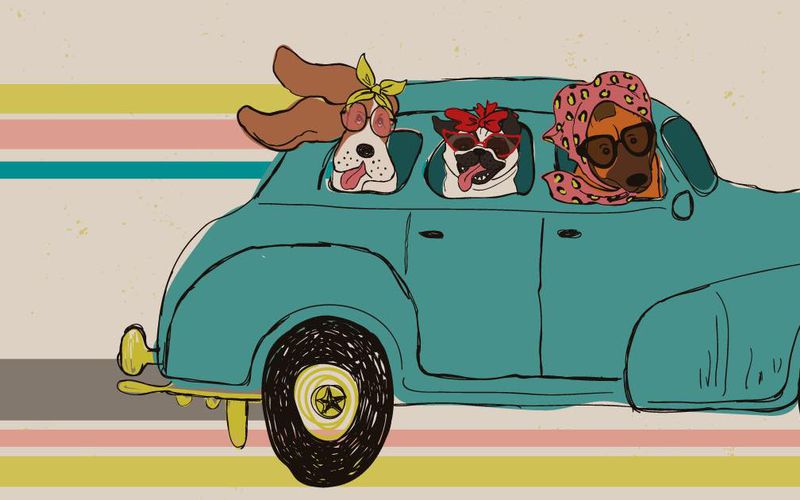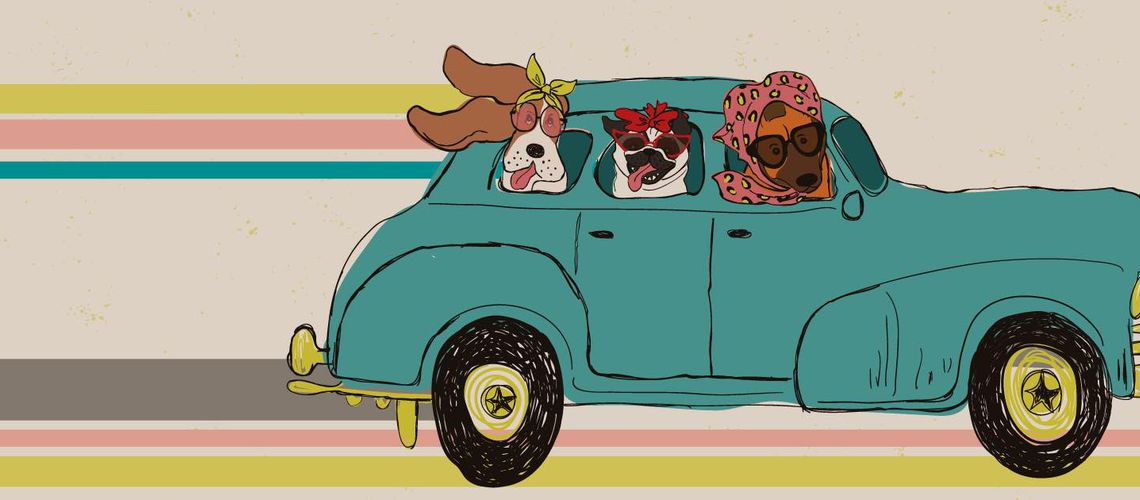 Curbside Lessons That Will Improve Client Communication
As veterinary practices rose to meet the challenges of the COVID-19 pandemic, ensuring everyone's safety ultimately revealed areas of potential improvement for the business. For instance, establishing and maintaining a strong line of communication with clients was no longer a luxury, but a necessity.
Let's discuss what effective communication is, the challenges affecting it, and the communication lessons learned during curbside care that you can apply to your practice now.
What Is Effective Client Communication?
According to a study from the American Veterinary Medical Association (AVMA), veterinarians often face challenges when it comes to communicating with their clients. Unfortunately, your practice can't afford to ignore the role that client communication plays in patient health.
Prioritizing communication can be used to strengthen your client relationships and to help ensure compliance. As a veterinary practice that communicates effectively, you'll have the ability to speak openly, and make recommendations that are understood and positively received.
The first step to implementing your effective communication strategy is to address the challenges acting as roadblocks in client relationships.
Communication Challenges Around COVID-19
Some of the main challenges you may have experienced because of the pandemic include:
Staffing issues: The pandemic has both created and complicated staffing issues. There's a greater demand on the existing staff due to new processes, extra cleaning, and additional communication steps. Anyone on the team that's exposed to the virus must quarantine, putting additional strain on coworkers that cover for them. As a result, your client communications can fall by the wayside.
Information collection: The pandemic revealed a need to gather patient information before your clients pull into the parking lot. Even if you were doing this prior to the pandemic, curbside made it necessary to be as efficient as possible with digital data collection.
Lack of face-to-face interactions: Not all communication is verbal. Body language and non-verbal cues are non-existent when clients can't be in the exam room with their pets. This makes it difficult for you to observe behavioral issues, as well.
Maintaining relationships: New processes help to keep clients and staff safe, but it's put a slight strain on relationships. Without in-person interactions, even wellness visits can feel cold. When someone drops their pet off for an annual exam and there are no issues, there isn't much of an opportunity for you to chat and foster a relationship.
How Curbside Check-Ins Influence Change
Here are three ways that curbside care impacts client communications.
1. Improved Efficiency
Practices have learned to be proactive about the intake process, often encouraging patients to fill out forms ahead of time. Consider sending your patients digital, relevant forms to fill out before the appointment in order to improve the efficiency of the check-in process. This will be beneficial long after the pandemic.
2. Advanced Technology
The pandemic essentially forced practices to integrate new technologies, such as telemedicine and automated emails, in order to communicate with clients while operating safely. You may have realized the benefits of these technologies during curbside care. Moving forward, you should determine whether email, social media, electronic forms, SMS texting services, and website updates are the right digital communication solutions to keep for you and your clients.
3. More Effective Recommendations
The cost of care often prevents pet owners from scheduling regular veterinary visits. Unfortunately, this can result in your practice being reluctant to make recommendations. But now similar to other veterinarians, due to the pandemic, you may have become more straightforward with recommendations in the interest of limiting the number of visits.
Whether it's because they're closer to their pets or because they want to avoid a return trip, clients have been receptive to these straightforward recommendations.
Client Communication Lessons
The pandemic came with a wealth of lessons for veterinary practices that you can apply to your practice today. Here are a few key takeaways:
Focus on customer-centric communications: Customers want accessibility and convenience. The shift in communication methods during the pandemic has made both of these a priority. If you can focus on communicating with the client, they're likely to respond positively.
Empower support staff: Because you and your colleagues have been stretched thin, more responsibilities have shifted to support staff. This has taught the benefits of empowering support staff to handle more client communication, such as relaying normal test results and leaving abnormal results that require further discussion for your practice's veterinarian to handle.
Continue implementing communication improvements: The most important takeaway from this experience is how your team was able to adapt and improve the practice through effective communications with your clients. Keep this momentum going by taking the lessons learned and improving upon them. Be open to new technologies and alternative methods of communicating with clients. This will help you use the lessons learned during the pandemic to strengthen relationships and continue to grow your practice.
The return to normal is going to look different for each practice. You may decide to market curbside as a service, offer it on a case-by-case basis, or drop it altogether. What's important is that your veterinary practice takes the lessons learned from curbside to continue improving communications moving forward.