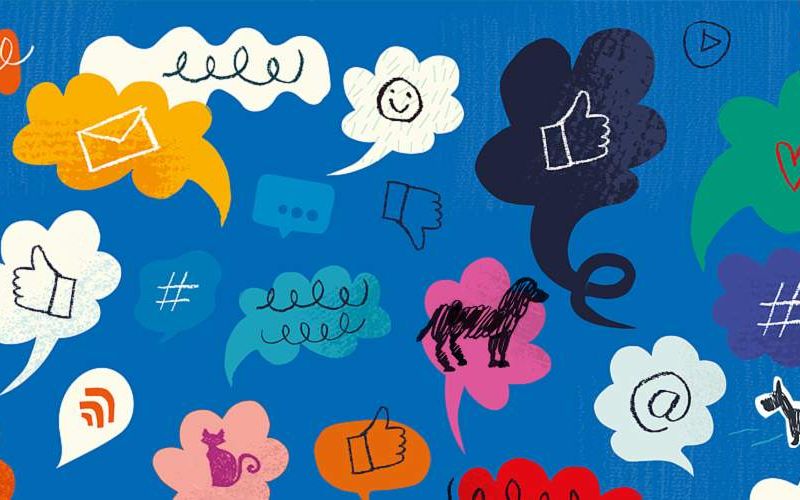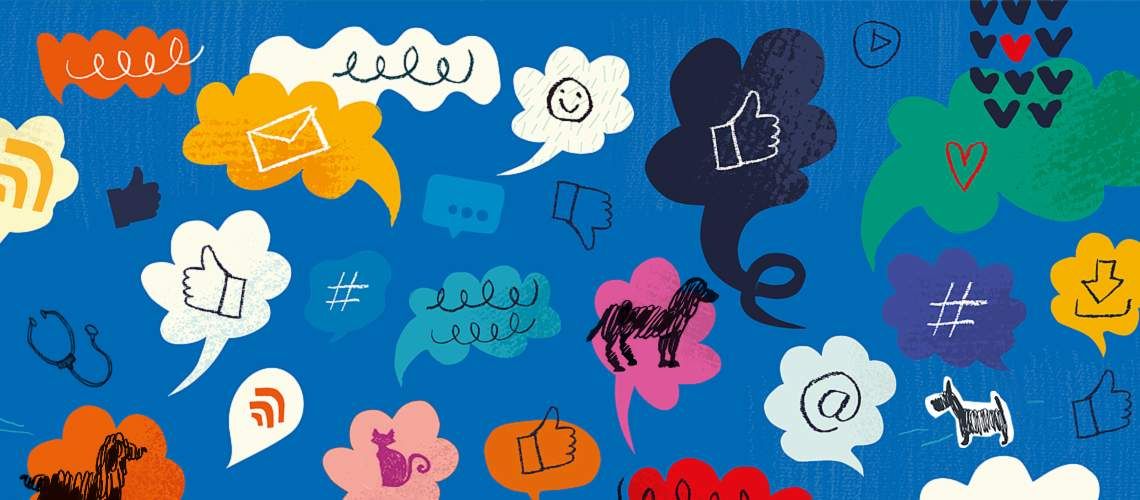 Get Social: What Veterinarians Should Consider in Growing Their Social Media Presence
Love it or hate it, social media is continuously shaping modern culture and business. But fully embracing this method of communication can seem overwhelming at first. In today's digital world, overcoming these hurtles is especially important as social networking plays a critical role in connecting with pet owners, updating on trends and important information for pet health, learning about recent innovations, and more.
The good news is that it's never too late. Whether your professional profile is inactive, outdated, or nonexistent, upping your game has never been easier. The first step is just recognizing how your online presence can enhance and grow your professional brand.
Social Media Benefits for Veterinarians
Smart use of social networks can elevate your veterinary career in several ways.
Promotion and marketing: Social media is a powerful—and free—advertising tool that can deliver targeted messaging to your followers.

Pet owner engagement and education outside the exam room: Social posts let you increase pet owner awareness on key topics and spark conversations. This builds client trust, improves pet health, and saves time during your appointments.

Professional mission or message: Clients love knowing what you're passionate about. Social media is a great platform for sharing your values and boosting client trust.

Collaborations and partnerships: Posting about your incoming projects, community engagement, niche interests, and other engagements can attract like-minded individuals and help you find collaborators and support.

Professional network expansion: LinkedIn and other professional networking sites can help you connect with mentors, colleagues, and other industry professionals.
Do's and Don'ts of Social Media
Getting started on social media is deceptively simple, but before you click "create a profile," ensure you're ready for social—and professional—success with these do's and don'ts.
Do Consult Your Practice's Social Media Policy
When it comes to social media at the professional level, it's important to control the message and image you project. That's why many corporate groups and private practices have a defined social media policy. Be sure to consult your employee manual or check with your supervisor or human resources representative about the practice's social media policy. Some contain online activity regulations and may not want their brand, name, or images used in or connected to individual accounts.
Don't Use or Link to Your Personal Account
Intentionally blending your personal and professional networks, communications, and content can lead to awkward moments. It also gives present or future cyberbullies an all-access pass to your life outside the clinic.
Keep your personal life private, and operate a separate professional account for veterinary-related purposes only. If you create profiles on Instagram or Facebook, differentiate your professional and personal accounts by using a unique handle or angle. If professional connections try to follow your personal account, redirect them with an invitation to your professional profile.
LinkedIn is a great platform you can use to build a professional profile since it focuses on each user's professional accomplishments. LinkedIn also provides an easy way to connect with other professionals, which can be useful when you're looking to change jobs. By building a profile and network now, you'll have an entire group of people you can reach out to when you're ready for a new opportunity.
Do Consider How You Present Yourself
The image you project online can go a long way toward establishing a professional yet approachable presence and achieving your social media goals. That's why it's important to carefully consider key elements.
Profile picture: While everyone enjoys a cute candid of their veterinarian with a puppy or kitten, professional headshots translate your personal brand most effectively. Use your lighthearted candids for posts and stories but keep the profile shot worthy of a book cover.

Voice and tone: A conversational voice and tone in your bio or posts can help you avoid seeming stiff, reserved, or overly clinical. It also helps potential clients feel more welcome to reach out.

Engagements and interactions: Audience engagement is a great way to connect with your clients and colleagues, but think carefully before you engage. Do your words align with your professional goals? Could your message be misconstrued? Do you need to interact at all?
Don't Sign Up on Too Many Platforms at Once
When testing social media's waters, dipping in one toe is a perfectly acceptable—and smart—way to begin. Limiting yourself to one platform ensures a more positive experience and outcome because you'll be able to update your content and engage with your audience without feeling overwhelmed.
Revisit your primary goal to determine which is your best fit. LinkedIn is a hub for professional connections, so start there if you're job-seeking or building your network. Facebook and Instagram are great for engaging and educating pet owners.
Do Set Your Privacy Controls
Once you've settled on a platform, explore the available privacy controls and adjust your settings to suit your preferences and comfort level. Privacy controls manage who can see your profile, interact with your content, and find you in the search bar. Stay alert to any privacy updates to ensure your information is safe and to avoid potential scams. Importantly, ensure you know how to block cyberbullies and how to report online harassment and abuse.
Do Create Shareable Content
Veterinary life is filled with shareable moments that are precious, perplexing, and fascinating. Consider sharing one or two posts per week that are aligned with your goals. Some simple and effective veterinary social media ideas include:
Live talks, like "Ask the Vet"

Day-in-the-life images or video clips

Short topical videos

Fun pet facts and debunked myths

Common questions and answers

Interesting cases and resolutions
You don't have to be an influencer to create fun and engaging content. So, don't feel you have to invest a lot of time in creating multimedia masterpieces. Oftentimes, simple is best. Used judiciously, social media can provide an effective and enjoyable way to expand your veterinary brand, image, network, and opportunities.