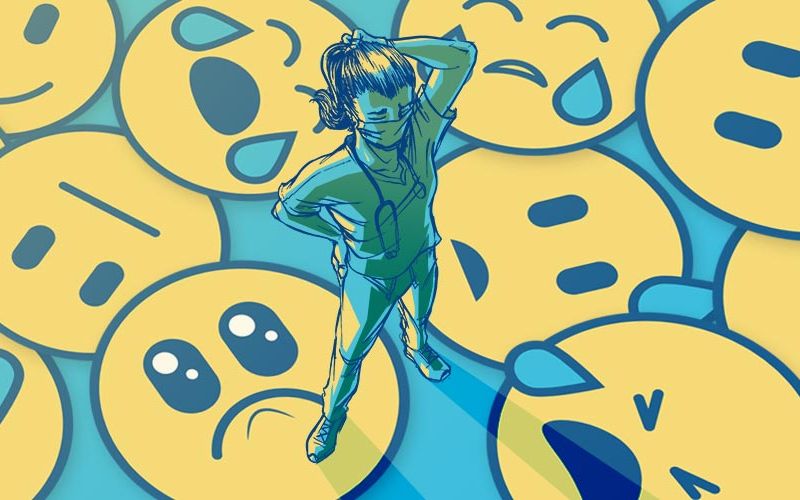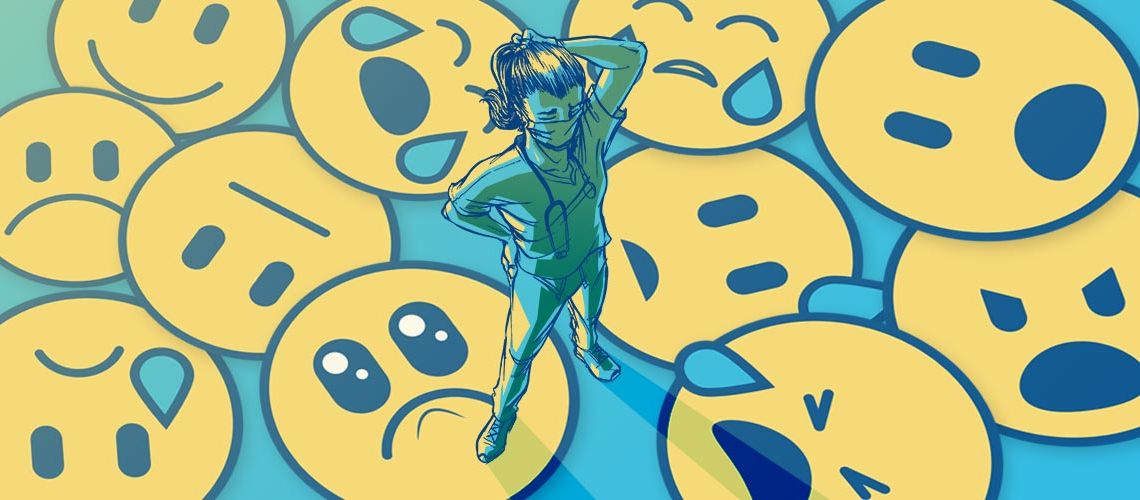 How to Keep Moral Distress and Compassion Fatigue From Causing Veterinary Burnout
By nature, veterinarians are compassionate people. In most cases, this is a very good thing for anyone in the medical profession, but the physical, emotional, and psychological impact of supporting others through stress and trauma can cause compassion fatigue in those giving it. Symptoms abound and can become serious if left untreated, including mood swings, substance abuse, anxiety, depression, physical and mental fatigue, digestive issues, and insomnia.
Equally impactful on veterinarians is the moral distress that comes from knowing the best medical course to take, but being prevented from doing it and sometimes being faced with economic euthanasia. Moral distress can accumulate over time as moral residue, which describes the lingering feelings and discord you take home with you after a troubling event. This emotional state can then worsen and flare into burnout.
It is important to recognize the signs of compassion fatigue and moral distress, and the situations that raise your risk of both. This self-assessment tool can be helpful, but it's best to talk to a mental health professional if you're struggling. As always, early detection is key to interrupting unhealthy patterns that can spiral into burnout.
Compassion Fatigue: How to Prevent and Bounce Back
There are a number of ways to prevent compassion fatigue from taking over—or to bounce back and recover once it has. Consider the following:
Perspective taking. This cognitive use of empathy offers an alternative approach to the emotional compassion traditionally expressed by veterinarians. Perspective taking removes the emotional element by imagining what is going on in the mind of the other person so that you can best help them. This then helps protect the mental health of the veterinarian.
Emotional self-regulation. Recognizing when you are on a downward spiral is critical to halting the impact. When you are faced with emotionally challenging situations at work, be it with pet owners or co-workers, take a moment to breathe and note the state of your emotions. This is the first step toward regulating them and preserving your mental health. Methods that can help you develop this emotional self-regulation include mindfulness-based stress reduction, meditation, yoga, and tai chi.
Emotional boundaries. Veterinarians are big-hearted, caring individuals. We will often allow pet owners to project their stress, sadness, and frustration onto us, increasing the emotional weight we take home. We have enough stress to deal with, and if we take on the emotional burdens of others, we will not be able to do our job effectively. We can create boundaries by separating ourselves from these burdens and compartmentalizing the emotions that are placed onto us by others.
Moral Distress: How to Prevent and Bounce Back
To help identify moral distress and develop resilience, Cynda Hylton Rushton, a professor at Johns Hopkins University, and Kathleen Turner, a clinical nurse at the University of California, San Francisco Medical Center, created a tool called the 4 Rs:
Recognize the situation for what it is and the complexities involved.
Release what you can't change.
Reconsider the situation, taking in the perspectives of all.
Restart by asking new questions or sharing new ideas about resolving the situation in a positive way.
In addition to the strategies above, adequate self-care is necessary to keep your mind and body functioning in an optimal manner. You deserve to get enough quality sleep, eat healthy foods, stay active, spend time in nature, associate with positive people, moderate caffeine intake, minimize screen time (especially the news), optimize your vitamin D levels, and stay hydrated.
Remember: You are your most important asset, so make it a priority to treat yourself right and make self-care a priority.