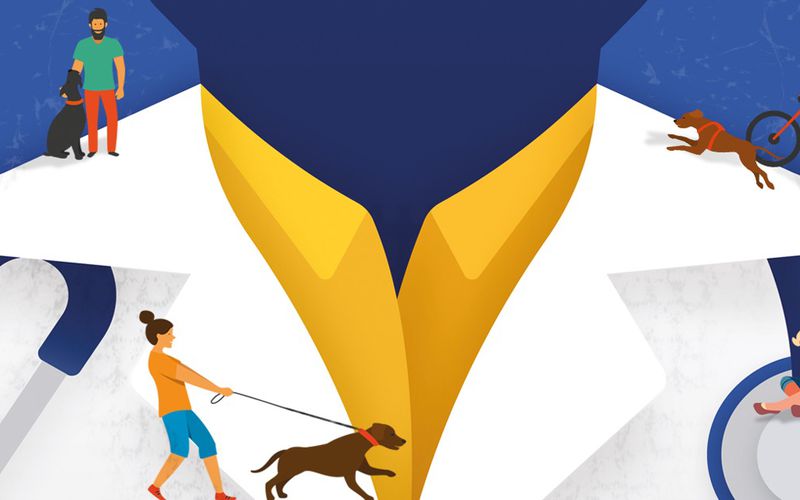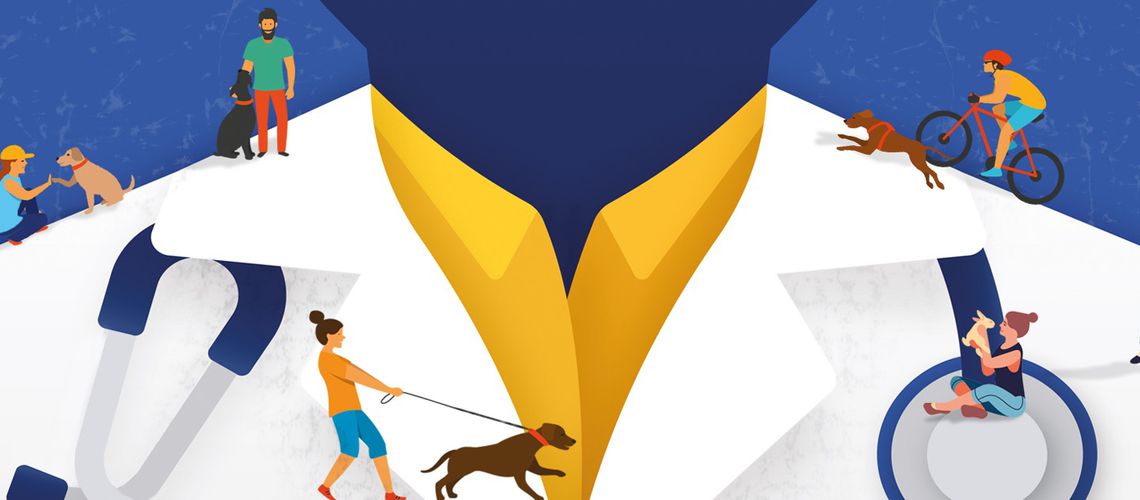 Using the Human-Animal Bond to Connect With Pet Owners
Many pet owners view their pets as family, and the human-animal bond (HAB) can be traced as far back as 14,000 years ago, when a man and woman were buried with a young dog. The HAB is evident when a new pet owner wants to show cute pictures of their new kitten and when a grieving owner breaks down in tears after saying goodbye to a dying dog.
Knowing more about your client's bond with their pet will guide your discussions and enhance communication strategies about wellness care and potential diagnostic and treatment options for sick or injured pets. This insight can also help improve your client's compliance by revealing the best approach for each pet owner.
To better understand how pet owners and veterinarians perceive the human-animal bond, and how this relationship impacts their actions, the Human Animal Bond Research Institute collaborated with Zoetis on a survey of 16,140 dog and cat owners and 1,207 small animal veterinarians around the world, including in Brazil, China, France, Germany, Japan, Spain, the U.K., and the U.S. This survey data can be an effective tool for determining how much your clients are willing to allocate toward their pet's veterinary care.
Scoring the Human-Animal Bond
How do you assess someone's bond with their pet? When a client walks into your practice with their pet, the value they place on that animal may not be immediately apparent. To address this, survey researchers developed HABSCORE, a quantifiable method to measure each participant's HAB. Each pet owner was assigned a HABSCORE based on their responses to questions that sought to elucidate the pet owner's definition of their and the pet's roles in the relationship. The questions focused on four distinct dimensions, including:
Attachment. These questions focused on the emotional connection that the owner feels toward the pet:

Do you and your pet have a close relationship?

Do you miss your pet when you are away from them?

Are your feelings toward other people affected by their reaction to your pet?
Humanization. These questions focused on determining the empathetic attributes that the owner projects on the pet:

Is your pet your best friend?

Is your pet part of your family?

Does your pet understand how you feel?

Do you celebrate your pet's birthday?

Commitment. These questions aim to discover the changes and sacrifices an owner would willingly make to accommodate their pet:

Would anything convince you to give up your pet?

Would you make major life changes to accommodate your pet?

How much would you pay for your pet's extensive veterinary care?

How would you prevent your pet from undergoing pain and suffering?

Integration. These questions elucidate the extent of the pet's integration into the owner's everyday life:

Is your pet allowed on the bed?

Does your pet travel with you often?

Do you spend time playing and interacting with your pet every day?
Bonding Across Countries and Cultures
Where a person lives doesn't seem to influence their feelings about their pet. The research shows that the HAB is recognized and valued by people around the world. Overall, 95% of pet owners considered their pet part of their family; 92% said they would not give up their pet for any reason; 90% said they have a close relationship with their pet; 86% would pay any extensive veterinary care cost; and 76% would make major life changes for their pet.
The global average HABSCORE was 57.9 out of a maximum possible score of 70. The U.S. HABSCORE is 59.1, with 87% of owners saying they've experienced benefits from their pet. Specific figures include the following:
When asked how owners feel about their cat, 36% said they think of their cat as a family member, 41% as a child, 7% as a friend, 14% as a companion, and 3% as only a pet.

When asked how owners feel about their dog, 39% said they think of their dog as a family member, 43% as a child, 6% as a friend, 10% as a companion, and 2% as only a pet.
Numbers were similar in the data from all countries included in the survey, proving that worldwide, people are more likely to see their pet as a family member or child, as opposed to only a pet.
Promoting Compliance in Your Practice
This information is excellent news for veterinarians because pet owners who have a strong bond with their pet are more likely to provide the recommended wellness and preventive care and more likely to pay for the necessary diagnostics and treatments if their pet is sick or injured.
Veterinarians know what care their patients need to improve their health and well-being, but they sometimes forget their relationship with the pet owner is key to ensuring the pet receives the care. Always keep the HAB in mind when communicating with clients on difficult topics and interacting with patients, as it may offer a powerful tool to build trust and understanding, which leads to better client compliance and patient outcomes.